Can Stemulite Supplements Help Fibromyalgia?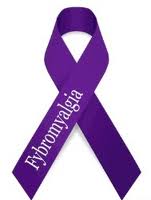 Fibromyalgia is an increasingly common syndrome that causes widespread pain and discomfort, muscle fatigue, and joint irritation. It is actually related to arthritis, with many similar symptoms, and although it affects both genders, women are more likely to get it.
There is no cure or standard treatment for fibromyalgia, but one of the commonly recommended courses of action is regular exercise, possibly in combination with anti-inflamatory medication. Both aerobic and strength training exercises are recommended to keep muscles healthy and joints well lubricated.
Physical activity increases blood flow to muscles and joints; this increased blood flow brings more oxygen to damaged tissues, which can help with the healing process and help to keep tissues healthy. Deep tissue massage has similar effects, which is why it is also recommended for fibromyalgia patients.
Because exercise is good for people who suffer from fibromyalgia, it makes sense that sports and or fitness supplements would be a beneficial addition. Fitness supplements like Stemulite Fitness Formula enhance the effects of exercise, allowing you to get the most from your exercise activity.
Stemulite Fitness Formula also contains beta glucans and anti-oxidants, both of which help strengthen the immune system and fight off the fatigue symptoms that come along with syndromes like fibromyalgia. Of course, it is always best to work with your doctor, so ask them about how fitness supplements can help enhance your exercise routine to provide better results.
*Results may vary from person to person depending upon various factors
**These statements have not been evaluated by the Food and Drug Administration. This product is not intended to diagnose, treat, cure, or prevent disease.